Mosquito Magnet® Commander
Fault Code 90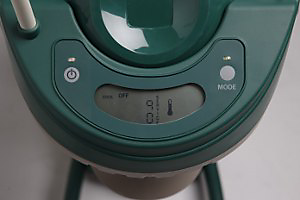 This fault code could be caused by one of the following problems.
Trap out of range - Unplug the battery and propane tank, move trap next to the wireless access point, plug battery back in. The trap will cycle through 2-digit fault codes while it starts. If those 2-digit codes disappear, then your trap is now online and this confirms your trap was originally located too far away from the Wireless Access Point (WAP). When placing your trap back in your yard, make sure it's no more than 250 ft. away from the WAP. If the 2-digit codes remain, follow the steps below.
Trap is not connected to anything - If after doing the above steps and 90 still appears reset the trap by pressing POWER and MODE together for 10 seconds. Follow manual connection instructions. (Click here for manual instructions)
If you have tried the steps above, restarted the unit, but you are still getting the same code, contact our Dedicated Customer Support.
Do not return your product to the store. Our 360° Customer Support Network is ready to help you! Call our 800-953-5737 and let our Dedicated Customer Support help you "Take Back Your Yard!".