Mosquito Magnet® Patriot Plus Mosquito Trap
Mosquito Magnet® Patriot Plus Mosquito Trap
31
3.8
5
1
Earn 9440 rewards points on your purchase! Learn More
Trap emits carbon dioxide, heat & moisture to attract mosquitoes
Coverage area up to 1 acre
Trap works immediately, with results in 7 to 10 days
Plug-in trap is ready to use with the touch of a button
Operate the odorless trap continuously to break mosquito breeding cycles
Self-contained rigid net traps insects and allows for easy disposal
Outdoor use only
Note: propane tank is not included
With the Mosquito Magnet® Patriot Plus, you can establish a defense zone for your home or business that drastically cuts back on the breeding population of biting insects. This CO2 mosquito trap targets all the biting insects you hate – mosquitoes, midges, no-see-ums and black flies. By using a mixture of attractants, including moisture, heat, CO2 and special scents, the Mosquito Magnet® lures biting insects to the machine where they're sucked up inside the trap, ultimately dying from dehydration.
This unique mosquito trap is backed by 15 patents and more than two decades of research and innovation. The technology in Patriot Plus has been proven to effectively break the breeding cycles of mosquitoes. Each trap covers about 1 acre, requires a propane tank, attractant packs and nets, and it's backed by a 1-year limited warranty.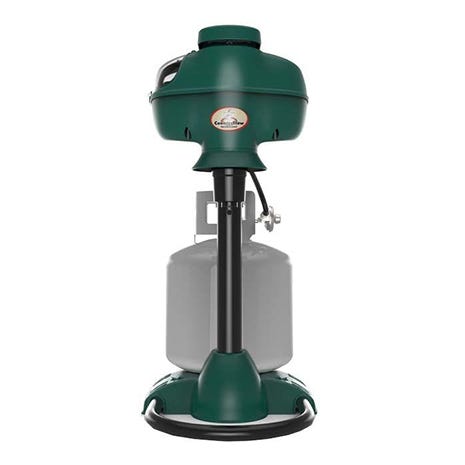 Best Used For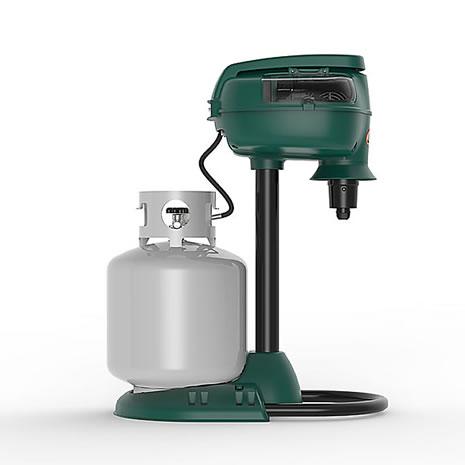 How it Works
Mosquito Magnet® traps work using attractants that draw hungry, female mosquitoes, black flies, no-see-ums and midges to the machine. Once the mosquito flies close to the device, the CounterFlow vacuum sucks the insect into a net inside the trap. The powerful vacuum holds the mosquito in the net, where the insect dehydrates and dies. Each trap provides about 1 acre of control.
Counterflow Technology
Mosquito Magnet® machines use CounterFlow Technology to push out a trail of odorless attractants while also creating a powerful vacuum that traps mosquitoes and other insects.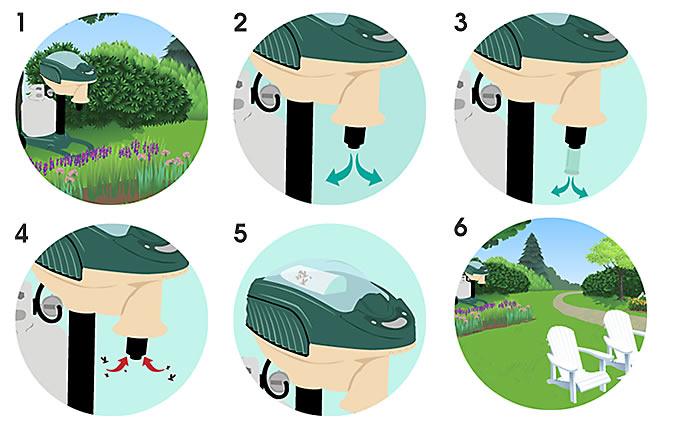 CounterFlow Technology - follow the steps below:
Set the trap in your yard. It should be 30-40ft away from people and in the shade.
Trap's Patented technology converts propane to CO2. The CO2 released, attracts mosquitoes to the trap.
Secondary attractant mixed with CO2 attracts mosquitoes. It increases the mosquito catch rate by up to 10 times.
Patented technology. Mosquitoes get sucked into the plume and into the net.
Mosquitoes dehydrate and die in the net. Once in the net, mosquitoes will dehydrate and die within 24 hours.
Enjoy a mosquito free backyard!
Target These Unwanted Insects
The Mosquito Magnet® Patriot Plus will help you control these insects in a one-acre area emanating from the trap.
Mosquitoes
Black Flies
Midges
No-See-Ums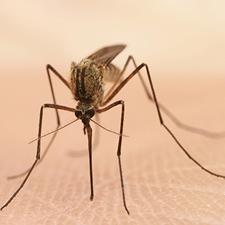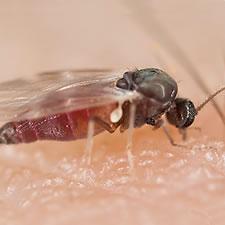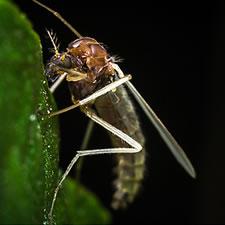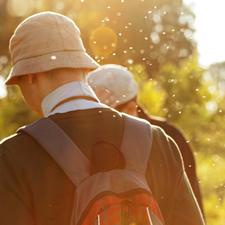 3X Larger Net
The Patriot Plus CO2 mosquito trap features a large, rigid net which allows you to capture more mosquitoes between changes. In total, its three times bigger than the original Mosquito Magnet® Patriot!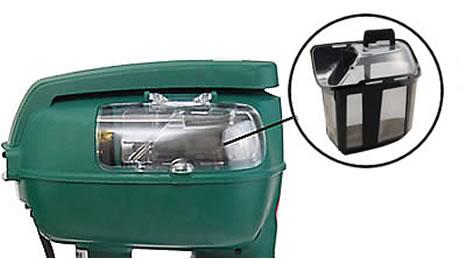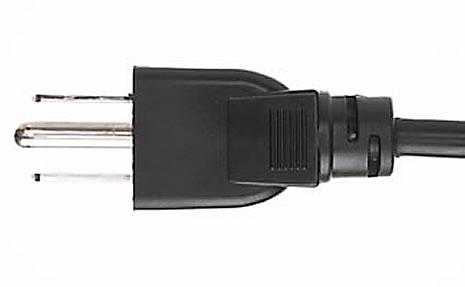 Extra Long Power Cord
The Patriot Plus features a 50-foot power cord, which allows you to place it conveniently on your property. For best results, place the trap between your property and a known breeding area.
Assembly Video: Quick & Easy
Your Mosquito Magnet® trap comes ready for assembly. Not to worry! It takes just a few minutes to have it ready.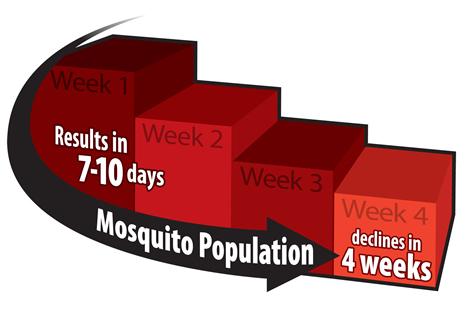 See a Sharp Drop in Mosquitoes
Your Mosquito Magnet® trap will begin working immediately to draw in and trap mosquitoes. Results occur within the first 7 to ten days, and huge drops in the mosquito population should occur in about four weeks.
Video Guide: How Mosquito Magnet® CO2 Mosquito Traps Work
Learn how to properly and safely install your electric fence charger with this video. Be sure to consult your instruction manual during installation.

"Works great. The net was almost full when the 1st tank of propane ran out. Using the R-Octenol in Northwest Wisconsin, (and it) has worked very well. Can be outside at sunset, and I don't even get bit." (Review from Up North Guy)
Patriot Plus Product Details
Interested in learning more about this CO2 mosquito trap? Take a closer look at MM4200's in-depth specifications.
Mosquito Magnet® Patriot Plus Mosquito Trap
Model #
MM4200B
For Use Against

Mosquitoes
Black Flies
Midges
No-See-Ums

Features

50-foot power cord
3x larger bug bag
One-touch startup
Protects about 1 acre
1 Year Limited Warranty

WARNING: This product can expose you to chemicals including lead and lead compounds, which are known to the State of California to cause birth defects or other reproductive harm. For more information go to www.P65Warnings.ca.govwww.P65Warnings.ca.gov.
MOSQUITO MAGNET® PATRIOT PLUS CO2 MOSQUITO TRAP
Model #
MM4200B
For Use Against

Mosquitoes
Black Flies
Midges
No-See-Ums

Usage Options

Yards & Lawns
Business properties
Restaurants & Bars with Outdoor Seating
Wedding Venues
Orchards
Farms (a benefit for livestock and workers)
Construction Sites
Government & Military Installations
Schools
Daycare Facilities
Campgrounds
Hotels & Resorts
Outdoor Sales Lots (Cars, boats, campers, etc.)

Features

50-foot power cord
3x larger bug bag
One-touch startup
Protects about 1 acre
1 Year Limited Warranty

Usage Notes

For outdoor use only
Propane tank not included
Immediately begins operating, see results in 7 to 10 days
I have a Patriot plus and am missing the plume kit but the one you sell isn't for this model, do you still sell the kit for the Patriot line?
Question by: Zak Mann on Mar 19, 2022, 10:13 AM
Answer by: Rachel Faust on Mar 21, 2022, 9:13 AM
How long does the tank of propane last before refilling?
Question by: Randy on Sep 13, 2022, 6:11 PM
A full 20-pound tank will last approximately 21 days.


Answer by: Rachel Williams (Admin) on Sep 14, 2022, 8:17 AM
It says this will start showing results in 7 to 10 days. I was considering using this for camping trips, but it sounds like this would be ideal for this?


Question by: James on Jul 5, 2020, 8:00 PM
This trap is not recommended for use in temporary locations.
Answer by: Woodstream (Admin) on Jul 12, 2020, 8:00 PM
Where should the magnet has to be placed in the backyard?
Question by: Issy on Oct 7, 2020, 8:00 PM
The trap should be placed 30-40 ft away from where people congregate, upwind of where mosquitoes are breeding.
Answer by: Woodstream (Admin) on Oct 8, 2020, 8:00 PM
I need the lure bait for my patriot plus as I am in TX and the mosquito's in my area are the asian tiger type. What bait do I need and how can I purchase? My unit didn't come with one.

Question by: Jonathan on Aug 30, 2021, 7:15 PM
Answer by: Brandon Deleon on Aug 31, 2021, 8:34 AM