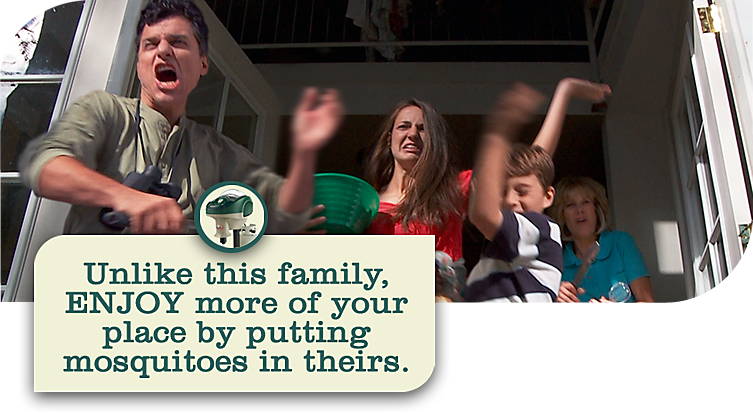 Watch our newest TV commercial and, in just 30 seconds, you'll know why a Mosquito Magnet® mosquito trap is your key to enjoyable backyard entertaining.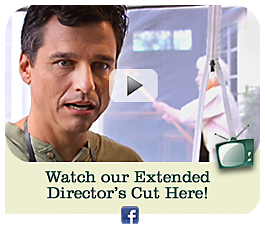 Mosquito Magnet is the #1-selling, long-term solution scientifically proven to safely and effectively control mosquitoes. Nothing works better. Backed by 18 years of research and more than 15 patents, Mosquito Magnet features patented Counterflow™ technology that releases a continuous stream of carbon dioxide (CO2) to lure mosquitoes and then 'vacuums' them into a net where they dehydrate and die.
Nice, simple, and deadly effective!
Unlike our frenzied TV family, make sure mosquitoes don't crash your backyard outings, deck parties or poolside get togethers. Put mosquitoes in their place with Mosquito Magnet!
Our line of mosquito control products includes the Executive model, our best mosquito trap. Features include: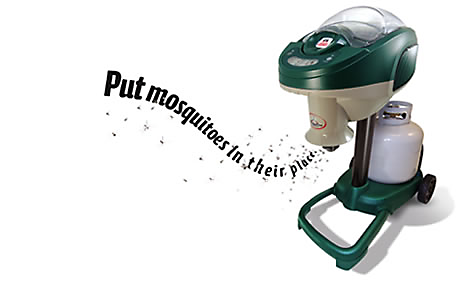 Patented Counterflow™ Technology
Our product is so inventive and so amazingly unique that we have more than 15 patents on our Mosquito Magnet technologies!