Trapping Tips - Keys to Success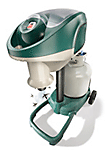 Here's helpful advice about placing and maintaining your Mosquito Magnet® trap, using attractants to increase your catch rate, and more. Also in this section are some frequently asked questions. These keys to success will keep your mosquito control system running at peak performance 24 hours a day, seven days a week to help end mosquitoes' control over your yard.
Your success with our mosquito control systems is dependent on four "keys". Paying close attention and following the details can make all the difference in having a fun summer in the outdoors without battling these biting, disease- carrying insects. Learn more about mosquitoes and mosquito borne diseases. End the battle in your yard with a mosquito system that effectively lures mosquitoes to their death.