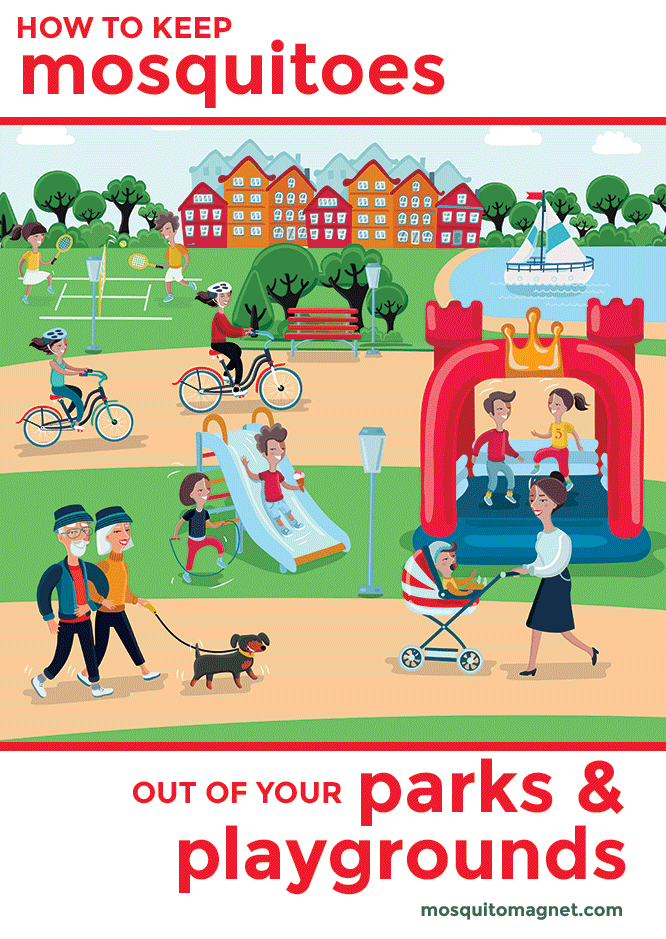 Keeping a municipal park or school playground in tip-top shape can be a time-consuming and back-breaking process. A lot goes on behind the scenes to make sure these areas are perfect for all the visitors they see.
Some areas, however, face another problem beyond general upkeep. These parks and playgrounds, often located near a pond, lake or similar wetland area, are swarmed with mosquitoes and other biting insects.
The easy solution is to spray a mosquito-controlling insecticide, but the very use of these chemicals may be cause for concern for some visitors. A top option to avoid these mosquito treatments is to place CO2 mosquito traps around the park and use them to keep biting insects at bay.
Where can you use these traps? And why are they better? Let's look at those questions!
How Can I Keep Playgrounds Mosquito-Free?
Most playground areas include a lot of opportunities for kids to come in direct contact with playground equipment, including climbing structures, swings and slides. If bug-killing sprays settle on this equipment, it can be transferred directly to the kids.
If you're careful and don't spray in areas near playground equipment, you will provide some mosquito protection. However, you can cover the areas that feature playground equipment, too, and Mosquito Magnet® CO2 insect traps offer the perfect solution! Set up a trap nearby and use it to draw mosquitoes into the trap and away from those high-activity areas.
Are There Mosquito Issues at Dog Parks?
Your municipal park may also include a section dedicated to dogs. These runs are often fenced in areas that give dogs a place to run around and play off the leash. Most also include water fountains where owners can fill up portable bowls so their buddies can get a drink.
Dogs (and cats) are, unfortunately, susceptible to heartworm, a mosquito-borne disease that introduces parasites into their system. That means your visitors' pets truly can benefit from mosquito protection, too.
Spraying is a questionable option. Most dog owners will be uncomfortable with letting their dog run loose in a pen that's been heavily treated with insecticides. That's why Mosquito Magnet® CO2 traps are such a great option – just set the machine up and let it take care of the mosquitoes without the use of any chemical killers. The effective area for a Mosquito Magnet® trap is 1-acre, which is often enough to cover a normal-sized dog park.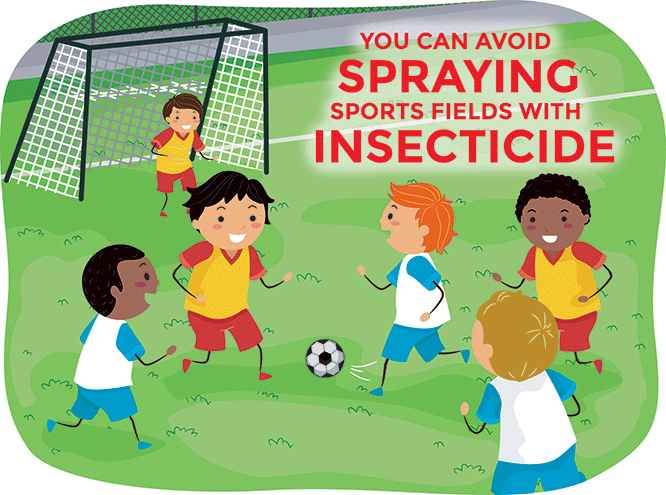 How Can Mosquitoes be Driven Away from Sports Fields?
Most parks feature athletic fields of some sort. Baseball diamonds and soccer pitches are the most common, and both of these games feature a decent amount of incidental contact with the grass. There's even concern that an insecticide could linger in the air and be inhaled as players work to catch their breath during intense activity. There isn't a single parent out there that wants their kids playing on a field doused with insect-killing chemicals.
Once again, a great option is to set up an insecticide-free mosquito trap that triggers a population collapse in the local mosquito population.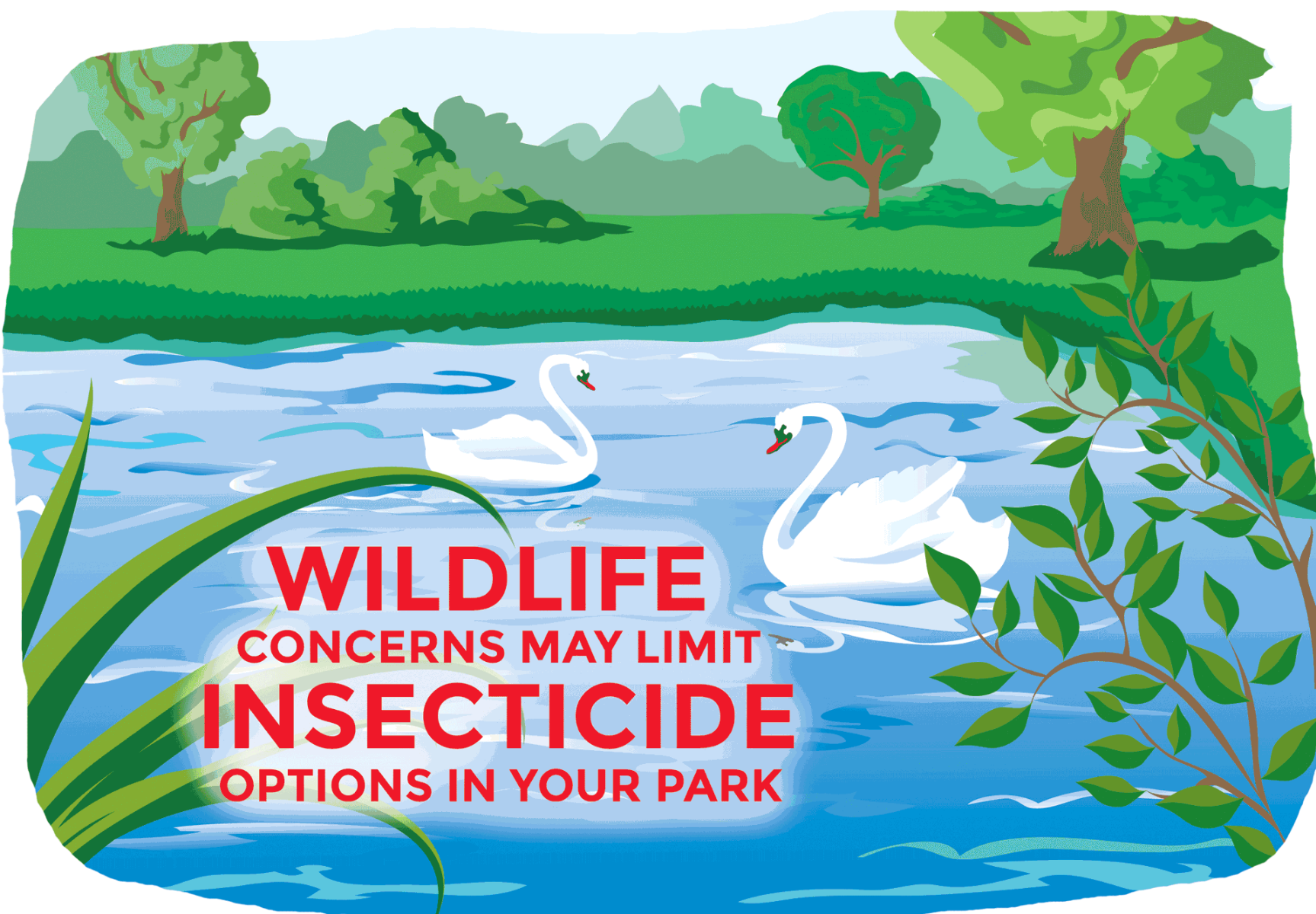 What Can be Done to Avoid Spraying Waterways for Mosquitoes?
Protecting your pets and children from being exposed to unnecessary chemicals is a noble gesture, and so is protecting waterways for wildlife and plants. Rather than applying mosquito-killing chemicals to a park's grounds and waterways, it's a simple matter to choose the other option – a CO2 biting insect trap.
If you need biting insect control and want to limit chemical runoff into a delicate ecosystem like a pond, stream or lake, then Mosquito Magnet® may be the tool you need.
Mosquito Control Options for Parks and Playgrounds
Whether you're looking for mosquito relief at a park, sports field or playground, Mosquito Magnet® offers biting insect control that doesn't use insecticides that often have unintentional effects on the people, pets, plants and wildlife that use the area most frequently.
Mosquito Magnet® traps use a special attractant that draws mosquitoes to the device, where they're sucked inside, trapped and die about 24 hours later. By attracting female mosquitoes, the trap breaks the breeding cycle and brings relief from these biters in just a few days.
To learn more about our traps, join Mosquito Magnet® on Facebook. As a business customer, check out our special Business Solutions zone for more information about mosquito traps and your purchase options, including joining our Rewards Points program, which gives you money back with every purchase.
Lastly, subscribe to the Mosquito Magnet® E-Newsletter for links to helpful articles and special announcements from Mosquito Magnet®.