How to Recycle Tires: Tips for Getting Rid of these Mosquito Breeding Grounds
Most articles on eliminating mosquitoes from an area will tell you to get rid of items that may collect rainwater. Chief among those water-holding items are old or discarded tires.
Since tires are essentially made to trap air, they are also great at trapping water, too. As a result, these reservoirs become perfect hatching sites for mosquito larvae. After all, some mosquito eggs can develop in quantities of water as small as a bottle cap, so to mosquitoes, the water inside a tire is the equivalent of an Olympic-sized swimming pool.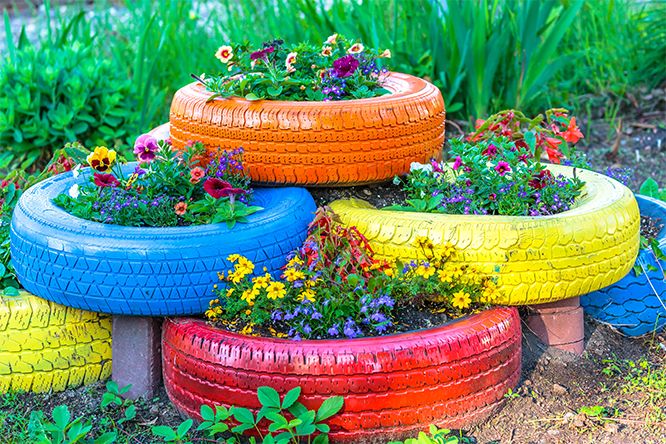 But what are the best methods for getting rid of unwanted tires? Tires aren't allowed in most dumps. You can't throw them away in the trash. You can't even put them in a Dumpster. Here are some of your options to get rid of old tires:
Recycle Your Tire
As they do with motor oil and car batteries, many service stations, garages and tire retailers will also take old tires. Once they accumulate enough of them, they will transport them to a waste tire processor. Be aware there may be a small fee involved and not all garages will take old tires. It's best to call first to ask about the process.
In most cases, tires can also be dropped off at recycling centers and facilities. As with service stations, call ahead and check the rules for taking tires to your local recycling center.
Find A Waste Tire Processor
Some areas have factories that accept waste tires. These businesses and nonprofits will often grind up old tires for use as mulch, playground surfaces or road material. Be sure to call before bringing your tires in because they may only accept tire shipments in bulk quantites.
Re-Use Your Tire
There are plenty of super-creative things to do with old tires – people have made sculptures, furniture and even entire buildings from old tires. But what about some practical uses? Here are a few ideas:
Tire Swing – Clean your tire, drill drainage holes and hang it from a sturdy branch for an instant tire swing.
Playground Climber – Once cleaned and drain holes are created, you can use old tires for playground equipment. Create a climbing tower from them by securing around poles. Partially bury them to allow kids to crawl through them.
Planter – Flip your tire on its side and fill it with dirt for an instant container garden. Be sure to clean it first if you're planting vegetables inside.
Parking & Driving Bumpers – Partially bury a tire to designate parking areas and block off vehicle access to other parts of your property. Paint them for a more attractive look.
How to Fight Your Mosquito Problem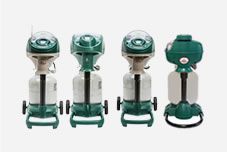 With your tires repurposed or removed from your property, you will still want to take more steps to control your mosquito problem. Your best bet for a pesticide-free solution is to use the CO2 mosquito traps available from Mosquito Magnet®. These traps use mosquito attractants to draw them away from people. Once the mosquitoes fly to the trap to investigate it, they are sucked inside the trap where they are captured in a net. Within 24 hours of entering a Mosquito Magnet® trap, a mosquito becomes dehydrated and dies.
Got any questions about how Mosquito Magnet® traps work? Reach out to our Consumer Care Team at (800)953-5737 for all the answers!
Also be sure to subscribe to the Mosquito Magnet® E-Newsletter for additional insights on mosquito control.