Disappointing, but not unexpected, news for the War on Zika: 3 mosquitoes test positive for Zika Virus in the Miami Beach area. This is the first time that domestic mosquitoes have been found carrying the virus.
This announcement comes on the heels of an already-instated travel warning from the CDC for pregnant women to avoid travelling to the area. Since the find of the 3 Zika-infected mosquitoes, 95 mosquitoes from 16 other traps have tested negative.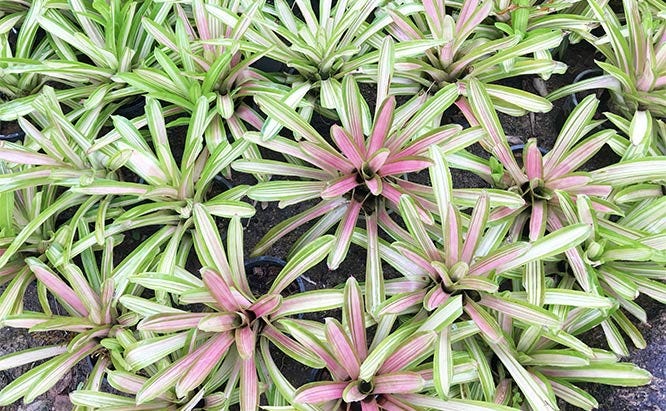 Popular bromeliad plants found to harbor Aedes aegyptus mosquitoes - keeping them safe from spraying efforts.[/caption] Officials claim that a popular tropical plant, bromeliads, may be to blame in harboring Aedes aegyptus mosquitoes. All residents of the city of Miami Beach have been asked to remove bromeliads, trash, and any small accumulations of water.
With Hurricane Hermine having dropped torrential downpours on the area already, mosquito control is becoming a more difficult task. According to the CDC, aerial spraying has helped to control the Aedes mosquitoes, but their sanctuary in plants and concealment in containers; such as trash cans, recycling bins, potted plants and outdoor decorations, is causing hitches in control efforts. Code Compliance Offers in the city of Miami Beach will be probing the city for risk-factors. If they determine that a private residence is in violation of the safety or welfare of the public, i.e., harboring or breeding mosquitoes, the officer may make immediate corrections on the property – at the expense of the owner.
Take preventative measures on your property to avoid breeding mosquitoes and to decrease your chances of spreading mosquito-borne diseases by removing any and all standing water, trash and debris and cleaning out gutters and drain spouts. Be sure to wear protective clothing such as long-sleeve shirts and pants, and wear mosquito repellents containing DEET or Picaridin. In the furor of the Zika outbreak, citizens are also reminded that West Nile Virus is still a danger, a very common one, to the general public, and precautions must be taken to prevent the spread of this disease as well. Intensive trapping and studying of the area's mosquitoes will continue.
Check back with the Mosquito Magnet Blog for Zika updates as they arise or keep in-touch on Facebook, Twitter and Pinterest.