StickyTech Replacement Glue Cards For DynaTrap® Dot
As low as
$9.99
Regular Price
$9.99
StickyTech Replacement Glue Cards For DynaTrap® Dot
2
5
5
1
Earn 180 rewards points on your purchase! Learn More
Replacement glue boards are compatible with DynaTrap DOT Traps (Model DT3005W)
Effectively traps and securely holds insects until time of disposal
For the best results, replace glue board when full or every 21 days
Available Sizes: 1 Pack or 3 Pack
6 Glue Cards included per pack
StickyTech™ Replacement Glue Cards For DynaTrap® Dot - Cloud (1 pack or 3 pack)
If there's a way, insects will use it to enter your home and wreak havoc. By having StickyTech™ Replacement Glue Cards on hand for your DynaTrap® DOT™ Insect Trap, you can enjoy non-stop protection against, fruit flies, flies, moths, and other flying insects. These traps are easy to use, all you have to do is simply plug in your DynaTrap® DOT™, turn the trap on, and the glue cards will securely hold any insect that is drawn onto the trap. The unique glue placement on the wall side of the card will keep your catch out of sight until disposal. 1 pack has 6 cards, 3 pack has 18 cards.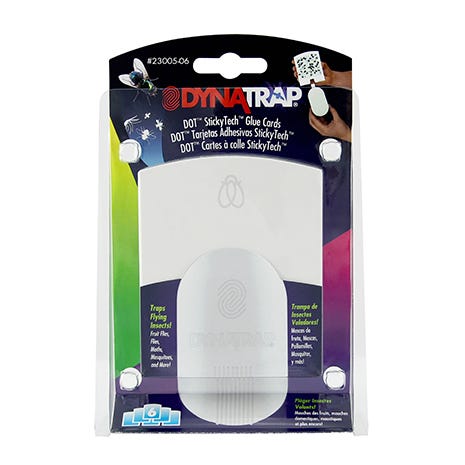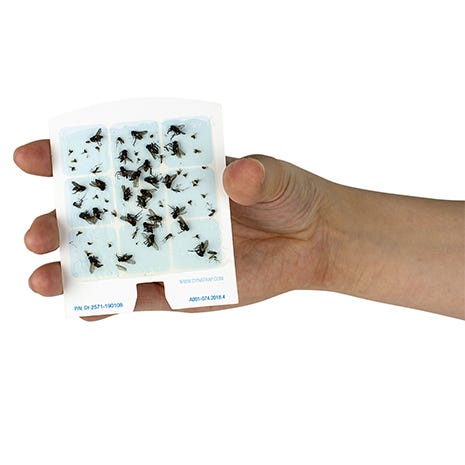 Quiet Trapping Power
The DynaTrap® DOT™ does not use a fan, allowing it to be a quiet trap. However, without the trapping power behind the StickyTech Glue Cards it would not be effective. Each package comes with 6 replacement cards and the cards come in a cloud color to blend in with any décor. Compatible with the DynaTrap® DOT™ Trap (Model DT3005W).
How to Use
The Flylight Indoor Insect Trap was designed with ease of use in mind. Simply peel the backing off the StickyTech™ glue card and insert it into the trap. Then, plug the trap into a standard outlet in any room where you've seen flying insect activity. Replace the glue card when it becomes full, or every 21 days. Keep the trap running continuously for 24/7 protection.
StickyTech™ Replacement Glue Cards For DynaTrap® DOT™ - Cloud 1 Pack (6 cards)3 Pack (18 cards) Product Details
Do you want to know more helpful details about the StickyTech™ Replacement Glue Cards For DynaTrap® DOT™ - Cloud 1-pack or 3 Pack? Take a closer look at the in-depth specifications for this product.
StickyTech™ Replacement Glue Cards For DynaTrap® DOT™ - Cloud 3 Pack (18 cards)
Model #
C23005
Sizes Available
1-pack or 3-pack
For Use
Use with DynaTrap® DOT Insect Trap (Model DT3005)
Includes
6 Cloud Glue Cards per 1 pack
How to Use
Replace every 21 days or when full
StickyTech Replacement Glue Cards For DynaTrap® Dot
Model Number
23005-06
Weight
0.02 lb
Dimensions
1.75 x 4.75 x 7 in
Quantity
1 Pack or 3 Pack