Mosquito Magnet® Executive
Thermistor Fault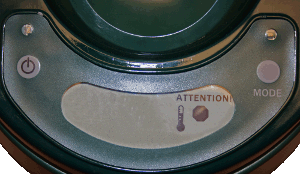 If there is a Thermistor fault, and you have allowed 10-15 minutes between each start-up attempt, please call Mosquito Magnet® technical support at 800-953-5737 or email us for repair instructions.
Instead of returning to the store and still having the mosquitoes ruining your outdoor plans, you can get help from us. If your mosquito trap is still under warranty, we will send you pre-paid UPS Shipping labels and get the repair completed in less than a week of receipt! If your machine is out of warranty, we will repair your trap for a nominal fee. We'll fix it fast and accurate so you can take care of those mosquitoes.
Remember: Do not return your Mosquito Magnet® product to the store. Call our Consumer Care Team at 800-953-5737 or email and let us help you "Take Back Your Yard!"