Review Details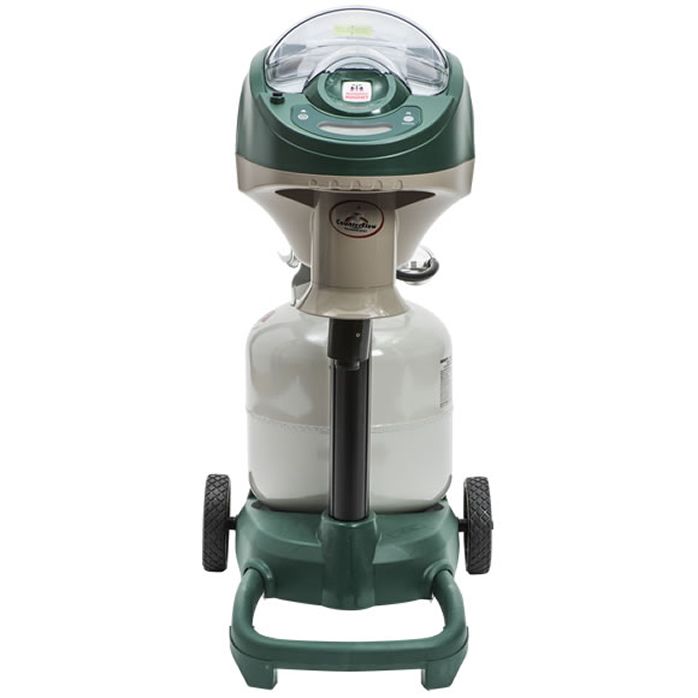 Mosquito Magnet® Executive Mosquito Trap
Product Review (submitted on April 13, 2016):

When we moved to the west coast of Florida the No-see-ums we were bothered some so purchased the Executive. The trap caught few, but at that time it was colder than usual. Since the warmer weather came in late March and into April the miserable little vampire is overwhelming to put it mildly

We cannot sit outside at any time from morning to night without having to take refuge into the house, and they also come through the screens. We have followed instructions explicitly and are sooooo frustrated with this machine. For $700+ we thought paying that amount we would have some peace, not hasn't happened. This machine is advertised as covering up to about an acre. We like to sit on the patio or fish from the dock, not possible. The patio is about 25 feet away and the dock is about 100 feet locations are within about 100 feet of the machine that we run 24 hours a day and placed
as required according to the wind.
Friends were anxiously waiting to see how it worked as they were ready to buy, but not after our experience. We understand that the return policy is no refund. After 30 days, the no-see-ums were a nuisance as it was cool, but after warming up they moved in In droves, but they just laughed at this machine.
A refund is certainly expected in this case, and if something isn't done I will write as many negative reviews as is possible and tell all,our friends who were thinking of buying one.
Another issue is that it was purchased through Amazon as it is an easy website to use and we have one click ordering. I realize this may cause a problem, but still need this resolved.
Thank you in advance.

Response From Mosquito Magnet®

Lauren : Consumer Relations Representative

Hello Sue,

Thank you for taking the time to share this feedback. We apologize for this recent experience with this trap and would like to take this opportunity to make things right.

Using the right lure and ideal placement of the trap on the property are key factors in seeing a successful catch rate with this unit. Please contact our Consumer Relations Team at 1-800-953-5737 so we may provide troubleshooting assistance.